Thank you for your interest in volunteering with Brownsville PTSA!
Please remember that our volunteers need to have background checks done through the School District.  To complete this, please visit our school office.  Thank you for your cooperation.
To sign up for upcoming volunteer opportunities,  please visit: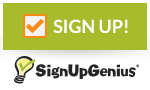 If you have any questions regarding volunteer opportunities, please feel free to email us at info@brownsvilleptsa.org
Thank you!